Passover Fellowship Meal
Passover Fellowship Meal, Maundy Thursday, 7pm
This year, we will be celebrating a Passover Meal on Maundy Thursday (6th April) at Christ Church for members of our three Churches – St Peter's, Christ Church & St Leonard's.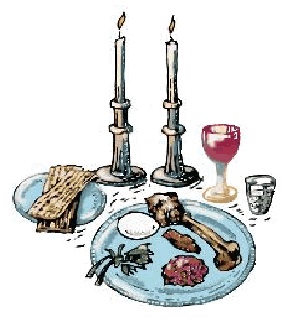 Those who came last time found it to be a wonderful occasion. Based on the traditional  Jewish Passover Meal, we journey back to the time of Jesus and see how he might have celebrated the last supper with his disciples. The main course of the meal is traditionally roasted lamb so not suitable for vegetarians (a vegetarian option will be available by prior request).

We start at 7pm and enjoy a wonderful evening of fellowship and food together. To ensure that we prepare sufficient food, it is essential that you book a ticket using the following link: BOOK TICKETS

Wine forms a central part of the meal too so please do not drive unless you have to (although we will have a non-alcoholic alternative available).

We will need help with preparing the food so please contact Colin Resch if you would be willing to serve in this way.