Big Jubilee Lunch
Celebrating the Queen's Platinum Jubilee
Come and join us on Sunday 5 June for a day of celebration to mark the Platinum Jubilee of Her Majesty The Queen.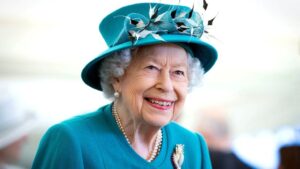 We would like to offer an open invitation to all residents of Mountsorrel who are not able to hold their own street party to join us in the gardens of Christ Church to celebrate the Platinum Jubilee of Her Majesty The Queen. We will provide the tables and chairs and a few games & activities; you provide food and drink for yourself and your group.
Later in the afternoon, we hope to be able to show the Platinum Pageant on our screen in the Church for those who would like to see it. We extend this invitation so that all of our residents can celebrate this historic moment in a safe environment.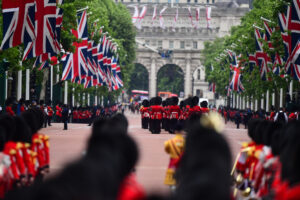 We have no idea how many people would like to join our party environment but have ordered 100 copies of a specially produced souvenir book 'A Faithful Queen' to give away to every family attending.
TIMETABLE:
11am Sunday Worship with prayers for Her Majesty
12noon Big Jubilee Lunch including screening of The Platinum Pageant