Bishop Martyn visits Mountsorrel
It was a delight to welcome Bishop Martyn to Mountsorrel as part of his Lent pilgrimage in which he visited some ninety churches of the diocese.
It may have been 1st April, and a delay earlier in the day meant that he was running behind schedule, but it was no April fools joke. The small group of us that met him at the parish boundary joined him on the walk along Loughborough Road to St Peter's Church.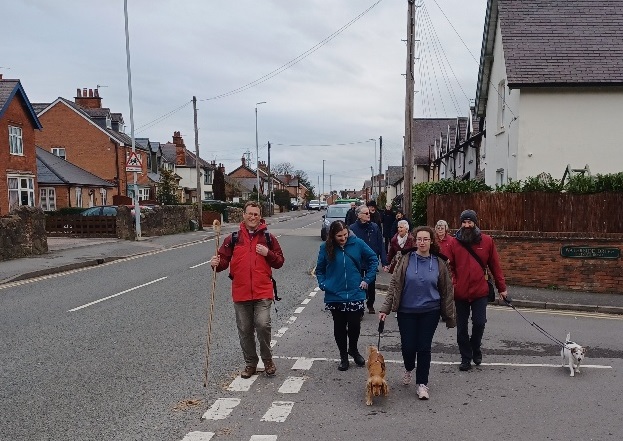 This was Bishop Martyn's second visit to St Peter's having previously attended a Senior Sunday service. In the Church, Bishop Martyn led a short time of prayer and presented the wardens with a specially printed map of his pilgrimage route centering on Mountsorrel.
The small gathering then journeyed to Christ Church where, after a cup of tea and some generous helping of cake (thank you bakers), the Bishop led us in a short act of worship.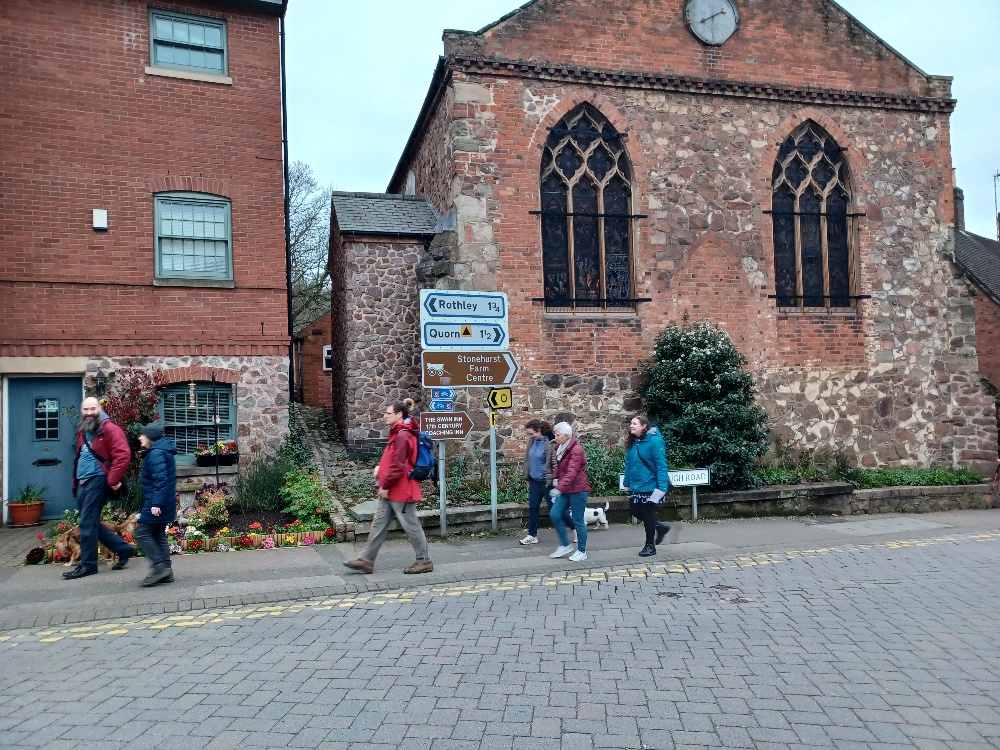 This was Bishop Martyn's first visit to Christ Church and we look forward to welcoming him again soon.