Join us for an Epiphany Celebration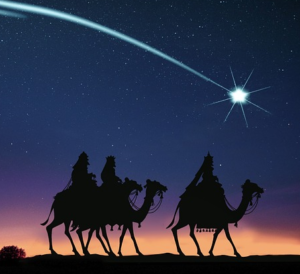 Friday 6th January marks the feast of The Epiphany – the arrival of the wise men coming to worship the infant Jesus and offering gifts of gold, frankincense and myrrh. But how much do we really know about who they were and what they were up to?
Come along to this celebratory service of Holy Communion at St Peter's Church, at 7pm. Maybe we will find out more. The service will be led by Revd Colin Resch and refreshments will be served after the conclusion of the service.